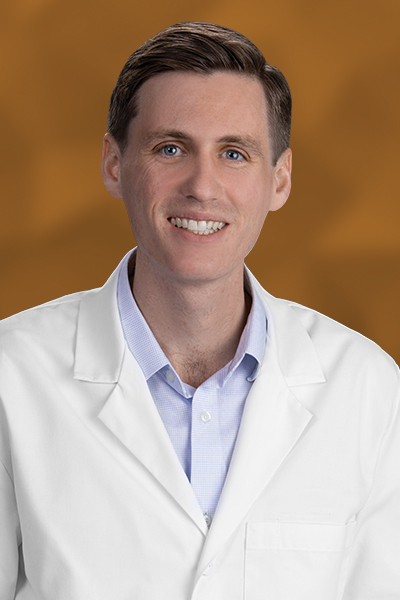 William P. Polio, M.D.
Specialties
Sports Medicine, Knee, Shoulder, Hip, Joint Replacement & Orthopedic Trauma
Biography

Dr. William Polio is a fellowship-trained sports medicine surgeon who joined Advanced Center for Orthopedics & Sports Medicine in 2022. With extensive training in sports medicine, Dr. Polio specializes in comprehensive bone, joint, and muscle care for athletes and anyone who enjoys an active lifestyle. He is dedicated to being part of his patients' team to help them restore mobility, regain strength, and return to doing what they love. His expertise includes a wide array of advanced sports medicine and joint replacement procedures, including ACL and multi-ligament knee reconstruction, minimally invasive arthroscopic joint repair, total and partial knee replacement, and total and reverse shoulder replacement.

After graduating from Centre College with his Bachelor of Science degree in chemical physics, Dr. Polio earned his Doctor of Medicine degree at the University of Louisville School of Medicine. As a student and medical student, he became a member of multiple honor societies, including Alpha Omega Alpha Honor Medical Society for his academic achievement in medical school. At the University of Louisville, he went on to complete his residency training in orthopedic surgery. He then continued his training to advance his expertise by completing a yearlong, exclusive fellowship in sports medicine at Campbell Clinic in Memphis, Tennessee.

Dr. Polio has found success at every level, serving as both a 4.0 salutatorian in high school and a 4.0 valedictorian at Centre College. He was a former Kentucky state champion in cross-country as well as a Wendy's High School Heisman winner and national champion for the triathlon. Dr. Polio is nationally recognized for his research and advancement in orthopedic shoulder surgery.

Dr. Polio is one of the leading authors for a research paper that won the Charles S. Neer Award of the American Shoulder and Elbow Surgeons (ASES) Foundation, which is one of the highest national honors in the orthopedic shoulder world. Grateful to provide the highest quality care for the next generation of athletes in Owensboro and surrounding communities, Dr. Polio serves as a sports medicine provider for Owensboro Catholic High School.

Outside of his practice, Dr. Polio stays active. He spends his time running, biking, skiing, and swimming. He also follows University of Louisville sports and enjoys fishing, boating, reading, and traveling.
Education & Training

Bachelor of Science in Chemical Physics: Centre College, Danville, KY
Doctor of Medicine: University of Louisville School of Medicine, Louisville, KY
Orthopedic Surgery Residency: University of Louisville, Louisville, KY
Sports Medicine Fellowship: Campbell Clinic, Memphis, TN
Locations

2831 New Hartford Road
Ridgecrest Medical Park
Owensboro, KY 42303

20 McMurtry Avenue
Hartford, KY 42347

Professional Affiliations

Alpha Omega Alpha Honor Medical Society
American Academy of Orthopaedic Surgeons
American Orthopaedic Society for Sports Medicine
Arthroscopy Association of North America
International Society of Arthroscopy, Knee Surgery and Orthopaedic Sports Medicine
Kentucky Medical Association Committee on Physical Education and Medical Aspects of Sports