Lori J. Bretschneider, A.P.R.N.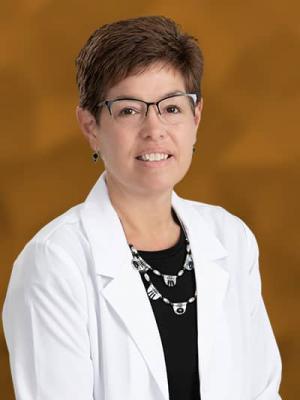 Lori Bretschneider has over 25 years of orthopedic nursing experience. She received her Bachelor of Science degree in nursing from Villa Maria College in Erie, Pennsylvania, and her master's in nursing from the University of Southern Indiana in 2005. She is a certified orthopedic nurse and board-certified family nurse practitioner.
Lori is married and has two children.
Education & Training
Bachelor of Science in Nursing: Villa Maria College, Erie, PA
Master of Science in Nursing, Family Nurse Practitioner: University of Southern Indiana, Evansville, IN
Certifications
Board Certification: American Nurses Credentialing Center
Board Certification: Orthopaedic Nurses Certification Board
Professional Affiliations
Kentucky Association of Nurse Practitioners & Nurse-Midwives
National Association of Orthopaedic Nurses