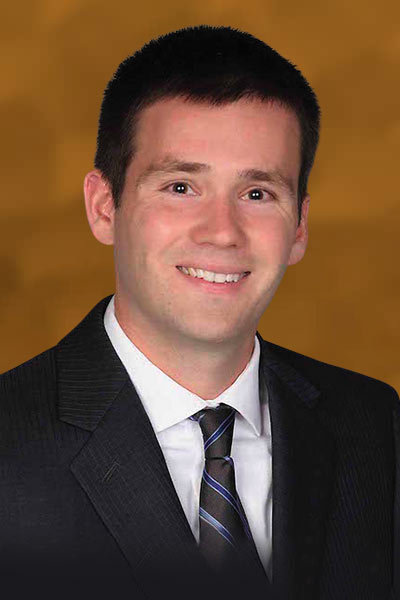 Joseph A. Polio, M.D.
Specialties
Ankle, Foot & Orthopedic Trauma
Biography

Dr. Joseph A. Polio is a fellowship-trained orthopedic foot and ankle surgeon who joined Orthopaedics & Sports Medicine Owensboro, now Advanced Center for Orthopedics & Sports Medicine, in 2020. He is dedicated to helping his patients feel better and get back to doing what they love after an injury or treatment for chronic conditions of the foot or ankle using the latest, proven care options. He specializes in the treatment of sports injuries, fractures, deformities, and arthritis of the foot and ankle. Dr. Polio's expertise includes ankle joint replacement, sports injuries of the foot and ankle, limb salvage, and cartilage procedures and joint preservation.

After graduating from Owensboro Catholic High School, Dr. Polio attended Centre College, where he earned a Bachelor of Science degree in biology and received the Briscoe Inman Memorial Award given to an outstanding student-athlete. He earned his medical degree from the University of Louisville School of Medicine and received the O.J. Hurt, M.D. Award for honesty, integrity, and orthopedic knowledge. He went on to complete residency training in orthopedic surgery at the University of Louisville and was voted by his peers to receive the first-ever "Resident of the Year Award." Dr. Polio then chose to further his training through a subspecialty fellowship in foot and ankle surgery at the University of California, Davis in Sacramento and the Reno Orthopedic Clinic in Nevada.

Dr. Polio is a member of the American Academy of Orthopaedic Surgeons and the American Orthopaedic Foot & Ankle Society.

When he is not seeing patients, Dr. Polio enjoys athletics. At Centre College, he was an NCAA DIII National Qualifier in cross-country and was a school record holder in track and field. He was a USA Swimming Kentucky State Championship finalist and has been a competitive triathlete for over a decade. Dr. Polio also enjoys hunting and fishing as well as skiing.
Education & Training

Bachelor of Science in Biology: Centre College, Danville, KY
Doctor of Medicine: University of Louisville School of Medicine, Louisville, KY
Orthopedic Surgery Residency: University of Louisville, Louisville, KY
Foot & Ankle Surgery Fellowship: UC Davis/Reno Orthopaedic Clinic, Sacramento, CA
Hospital/Surgery Center Affiliations

Deaconess Gateway Hospital
Ohio County Hospital
Owensboro Health Regional Hospital
Perry County Memorial Hospital
Riverview Surgery Center
Professional Affiliations

American Academy of Orthopaedic Surgeons
American Orthopaedic Foot & Ankle Society