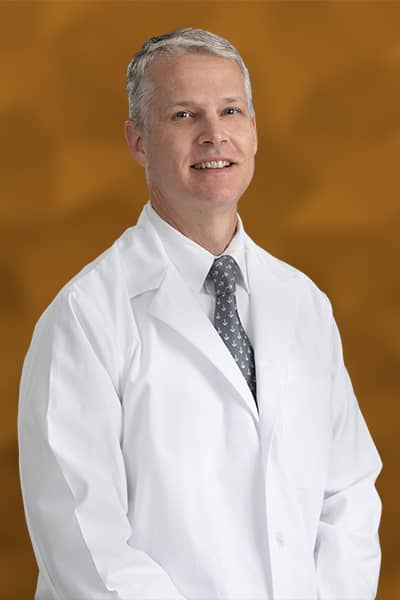 Geoffrey L. Hulse, M.D.
Specialties
Ankle, Elbow, Foot, Hand, Joint Replacement, Knee, Orthopedic Trauma, Pediatric Orthopedics, Shoulder, Sports Medicine & Wrist
Biography

Dr. Geoffrey Hulse attended Emory University in Atlanta for his undergraduate education. He received his medical degree from the University of Louisville School of Medicine, where he also completed his internship and residency in orthopedic surgery.

Dr. Hulse is a board-certified orthopaedic surgeon and a Diplomate of the National Board of Medical Examiners. He is a member of the American Medical Association, the American Academy of Orthopaedic Surgeons, the Daviess County Medical Society, and the Kentucky Orthopaedic Society.

When he is not working, Dr. Hulse enjoys spending time with his wife, Shannon, and their two children, Madeline and George.
Education & Training

Bachelor of Science in Biology: Emory University, Atlanta, GA
Doctor of Medicine: University of Louisville School of Medicine, Louisville, KY
General Surgery Internship: University of Louisville School of Medicine, Louisville, KY
Orthopedic Surgery Residency: University of Louisville School of Medicine, Louisville, KY
Certifications

Board Certification: American Board of Orthopaedic Surgery
Hospital/Surgery Center Affiliations

Owensboro Health Regional Hospital
Perry County Memorial Hospital
Riverview Surgery Center
Professional Affiliations

American Academy of Orthopaedic Surgeons
American Medical Association
Daviess County Medical Society
Kentucky Orthopaedic Society
National Board of Medical Examiners, Diplomate